Meerkat's Gallery
Here's some art done by a friend and Tripod neighbor of mine.
I think she draws bikinis wonderfully.
She specializes in art of stuck women. Go check out her site at Stuck Girls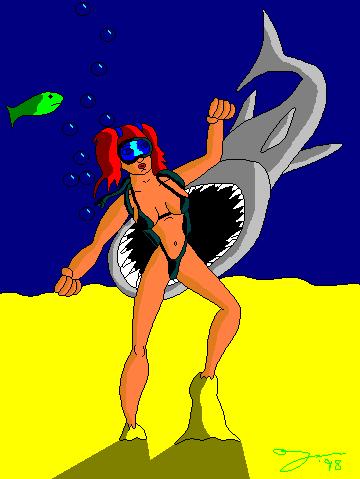 Meet Dana(Not for Long)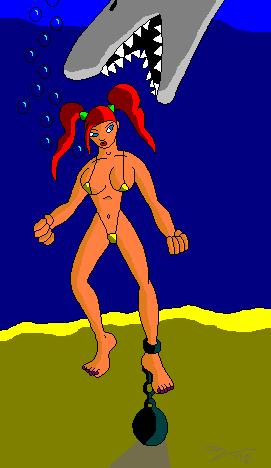 Poor Jennifer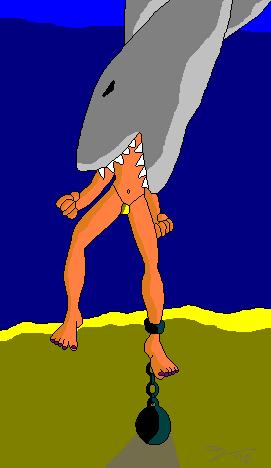 Didn't even have time to drown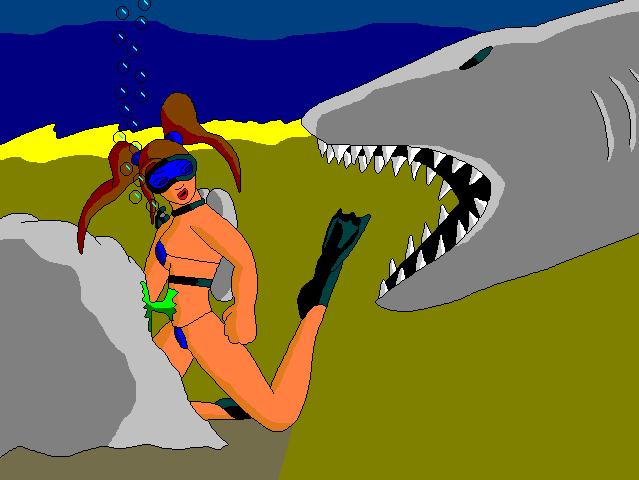 Poor Melly, Betrayed By a Stuck Belly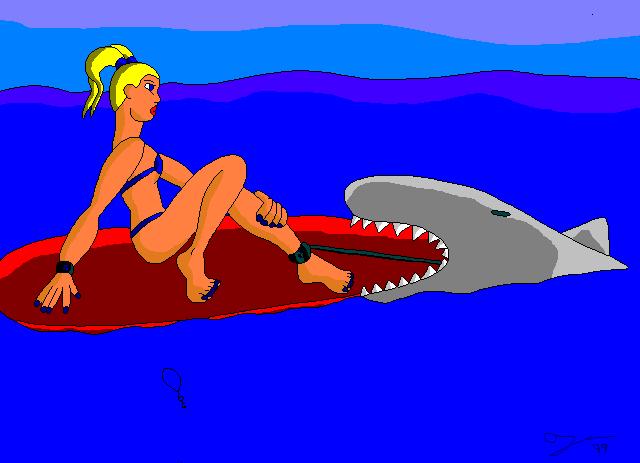 Doesn't seem like losing that key is going to matter much now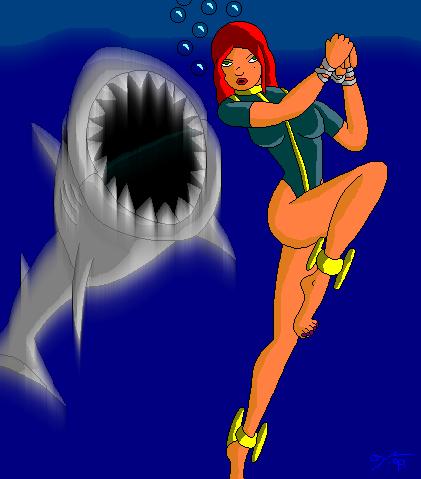 Angela is a little tied up at lunch right now
Poor Daphne was captured at the beach because she was mistaken
for a woman who snitched on a mob boss. The hired killers won't even know
how she actually dies.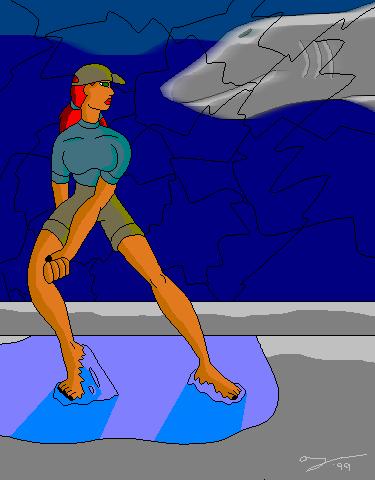 The shark feeder may soon become the shark food.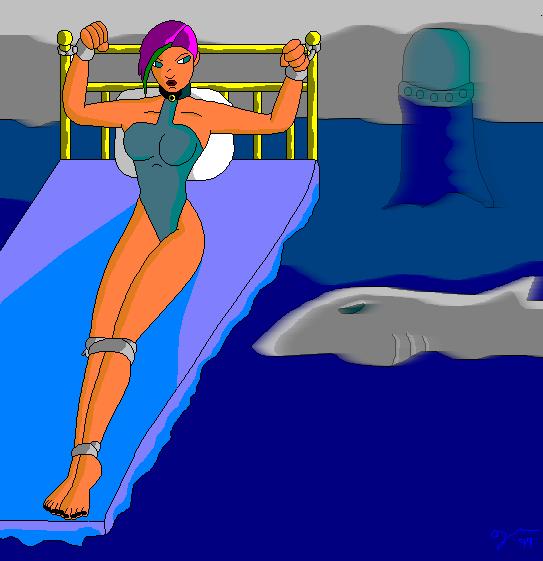 Sharky Dreams.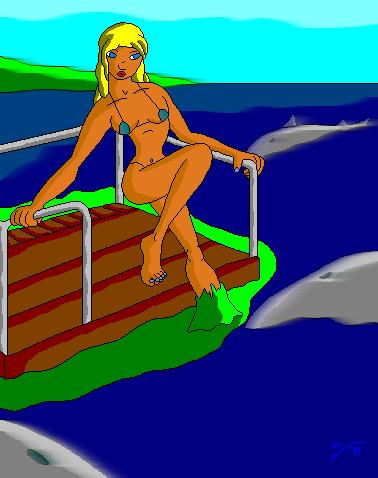 They already sense a tastey meal in a sticky predicament.
Anyone that has any art or images of women and sharks, please email me.